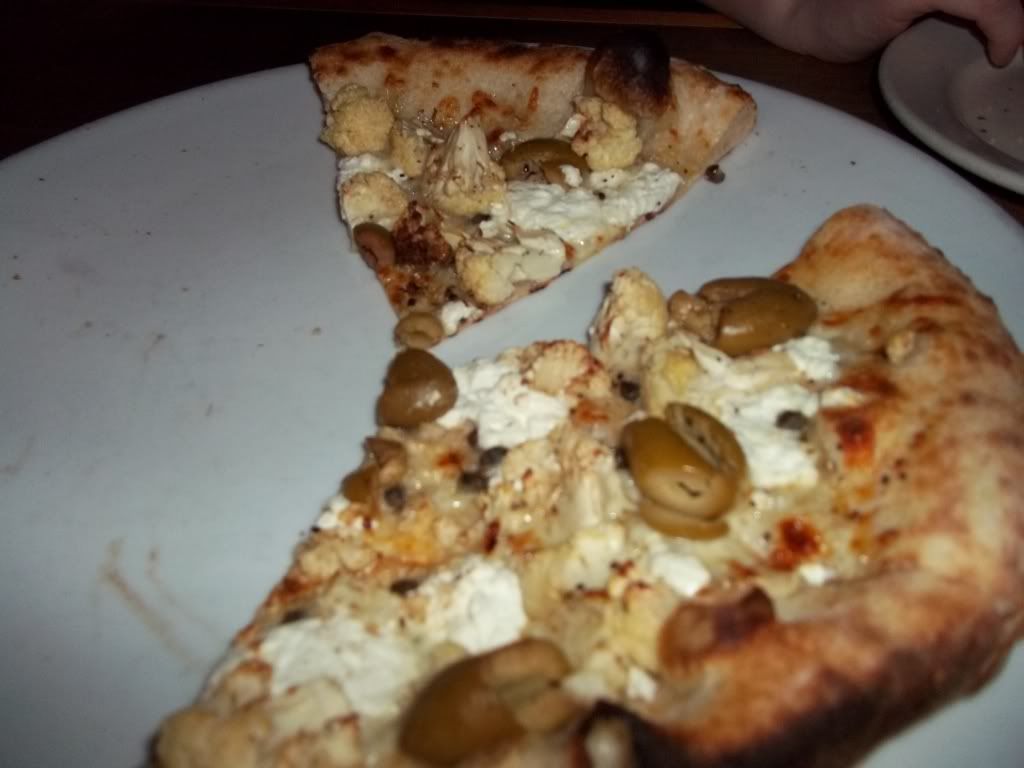 We've been Pizza Adventuring for a year now, so we thought we'd take a minute, relax, and go back to the place where, in a booth by the window, Ian and I hatched this blog. That place is House Pizzeria and we can't even pretend that we're impartial here.
This time we decided to get the new special Cauliflower & Ricotta pizza (and we were half-way through it before we even remembered to take a picture). It has roasted cauliflower, a little shredded mozz, black pepper, capers, ricotta cheese dollops, and cracked green olives (really just pitted green olives). It was good. I'm not going to say it's the best pizza I've had there (I will readily admit that I like my pizzas saucy), but the flavors worked very well together; the salty ingredients and pepper balanced the more mild ricotta and cauliflower. And, as usual, the sourdough crust was amazing.
Looking back at the last year of adventuring, I'm proud of it! I'm proud that we managed to get through 42 pizzerias (that's 3 1/2 a month!) and look forward to another great year, there are no shortage of places we have yet to try.
-Karin